Yes, it can, if you are using a computer device.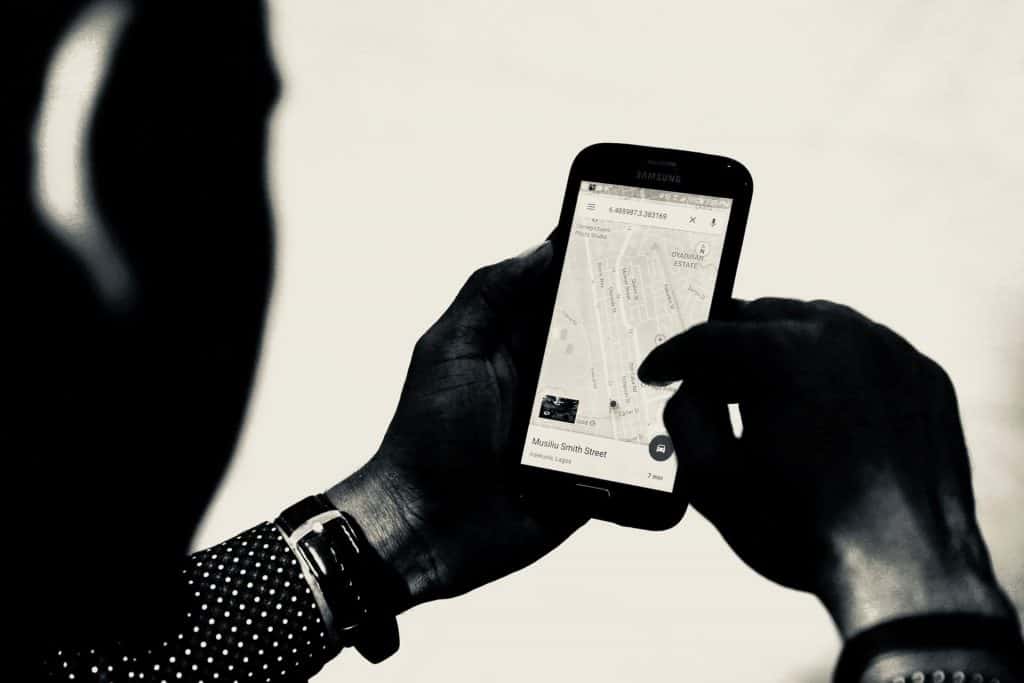 Unlike computers, mobile devices have GPS chipsets embedded within them for various location services such as using maps and navigations.
If you are interested in spoofing locations for mobile devices, read my 2 articles below.
[Rooted] dasf
[Unrooted] asd

In this article, NordVPN was being put through a series of tests to determine if our location can be changed when we connect to VPN servers from different countries using a desktop computer.
The following conditions are being used: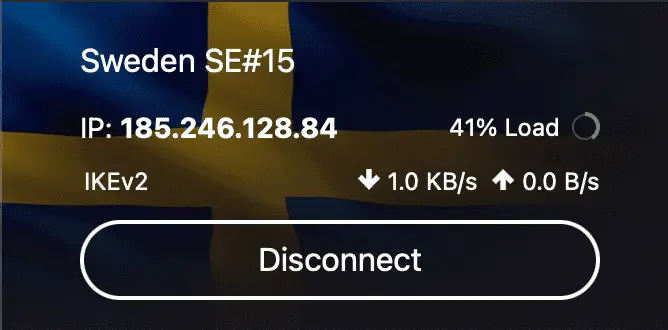 NordVPN was installed on the Macbook and Sweden VPN was chosen to be the testing location.
A total of 5 separate tests was conducted.

[Passed] Test #1 – Web Browser Auto-Detection of User Location
Most web browsers use IP addresses to form a view of where their users are coming from.
In this test, NordVPN Sweden VPN Server was connected. The Apple Safari web browser was launched, and it automatically detected "Sweden" as the country of location.
This indication can be found on the bottom left-hand side of the web browser.

[Passed] Test #2 – Google Auto-Detection of User Location
Type in the search term "my location now" (as shown in the screenshot below) into Google.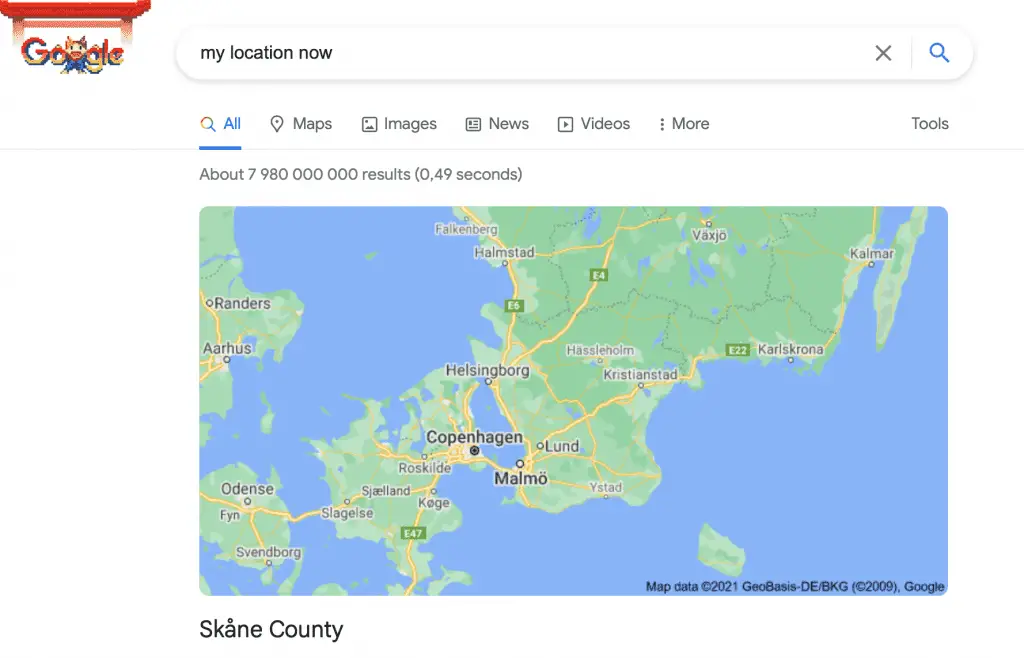 Google results actually show that I am in Skåne County, the southernmost county of Sweden.
[Passed] Test #3 – IPLeak.net
IPLeak.net reveals the kind of information to us (screenshot below) that other websites can see about us.
For this test, Sweden was displayed to be our location.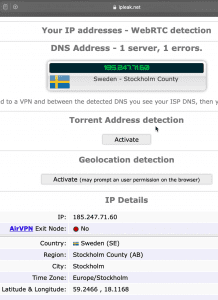 [Passed] Test #4 – IPInfo.io
IPInfo.io is well-known for producing IP address related geolocation information and attempts to pinpoint users' actual location.
Again, in this test, our location was detected as Sweden, as what NordVPN had connected us to.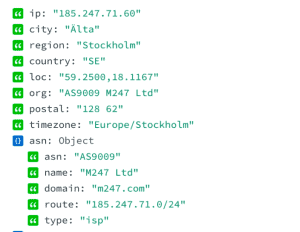 [Passed] Test #5 – Checking against various IP location websites
The following reputable sites were used to check for IP location.
mylocation.org
iplocation.net
whatismyipaddress.com
ip2location.com
All of which revealed Sweden as the country of origin, thus making NordVPN capable of masking and changing location accurately.
FAQ
How about mobile devices? Does NordVPN change mobile location?
Mobile devices have a GPS antenna chipset, which most computers do not have. This is important for cellular functions as well as having mapping services on the phone.
In short, it is easier to spoof your location on a computer as compared to a mobile device.
However, it is still technically possible to spoof your mobile location with NordVPN.

What are the benefits of having my new VPN country location?
Again, we are talking about computers using VPN services like NordVPN here.
Your new location will be reflected accordingly, as per what was tested in this article.
You can do the following;
Bypass geo-restricted content in your country, such as banned sites
Bypass the Great Firewall of China and access Google services e.g. Youtube, Gmail
Maintain a high level of anonymity when using surfing the web.
Downloading files or torrents without revealing personal IP address.
Creating & using web accounts for web anonymity purposes, such as a new Gmail or Facebook account.

Conclusion
Based on different tests that were conducted, NordVPN proved that it is capable of changing our location when we connect to their different country's servers.
It is, however, easier to spoof our location via VPN services when we use computer devices such as laptops and desktop computers.
In another article, we also tested and discovered NordVPN speed test results.
Watch the video walkthrough of NordVPN's login interfaces, functionalities and settings here;