When buying a domain name and choosing a web hosting service (running a blog or website), we tend to give out our personal information as requirement in order to register for such services.
Our personal information can be easily searchable in the public WHOIS database or residing in the domain web hosting company itself. When any third-party authority requests for such information, our data is at risk.
However, there are privacy-focused companies that offer a certain level of anonymity when it comes to buying domain names and web hosting services.
What are the Web Hosting and Domain Providers that can provide privacy and anonymity?
Here are the five (5) privacy domain registration service and web hosting companies that you can use to maintain anonymity.
---
1. OrangeWebsite

OrangeWebsite is a free speech domain registration & web hosting provider, with servers all physically located in Iceland.
The company started in 2009 and chose Iceland as its base for its government initiative to strengthen freedom of expression and information while providing strong protection for whistleblowers and sources (for news media and law enforcement).
Signing up only requires a valid email address (we recommend using Protonmail), and customers can use cryptocurrencies like Bitcoin (BTC) to buy domain names and pay for monthly web hosting services.
OrangeWebsite stated that if they are contacted by any third party regarding their client's website, they will inform the client every time about it.
In addition, the company run on green energy and has chosen geothermal and hydropower to run its web hosting services.
Privacy & Anonymity features:
Anonymous account signup
Payment methods include Bitcoin and Cash-in-Mail.
No hidden costs or set-up fees
Reduced risks of database leaks as minimal information (email address) is collected from users
24/7 technical online support with 99.99% server uptime
---
2. Njalla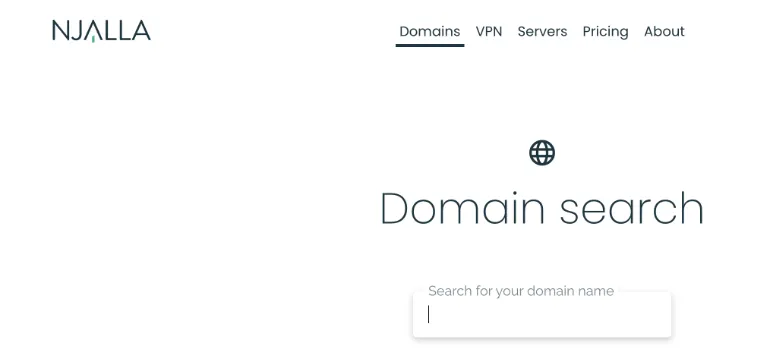 Based in Nevis (a small island in the Caribbean Sea) with servers in Sweden, Njalla aims to minimise customers' visibility to the public by sitting between the domain name registration service and its customer, thus acting as a privacy shield.
When buying a domain name using Njalla, the customer can use their own custom information to register or use Njalla as the real buyer. If the latter is used, Njalla will be the actual registrant of the domain. However, the paying customer will still fully control the domain name, such as transferring ownership.
Privacy & Anonymity features:
Option to register a domain name using Njalla company's particulars instead of using personal information
Accept cryptocurrencies, such as Bitcoin, Ethereum, Litecoin, Monero and ZCash.
Create a Njalla account using an email address or XMPP
---
3. Privex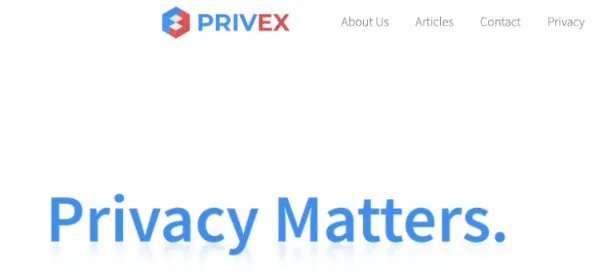 Founded in 2017 and registered in Belize, Privex is in the business of providing affordable privacy infrastructure, mainly dedicated and virtual (VPS) servers, in several regions worldwide.
The company focus on protecting customers' private information through strong privacy laws and legal safeguards.
When making an order with Privex, the company does not log any IP addresses or web browser information or use any form of tracking cookies.
For any third-party requests on its customers, Privex will explicitly inform the customer before sharing any details.
Privacy & Anonymity features:
Does not use any third-party hosted database services such as Amazon RDS
Full disk encryption on all self-hosted database nodes
Accept cryptocurrencies, such as Bitcoin, Bitcoin Cash, Monero, Dogecoin, Litecoin, etc.
---
4. 1984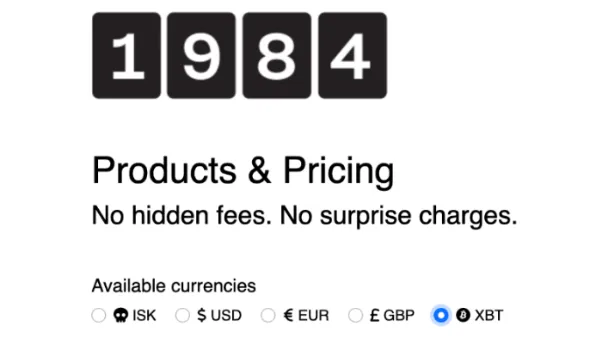 Established in 2006 in Iceland, 1984 is one of the biggest web hosting companies in the country. The domain registration and web hosting company focused on respecting and protecting its customers' civil and political rights.
This includes the freedom of expression, freedom of the press and the right to anonymity and privacy.
When using 1984 web hosting, it comes with a free .com domain name registration and free SSL certificate installation (i.e. for HTTPS)
The company stated that it would inform its customers in case of any external inquiries from authorities, lawyers or courts.
1984 is a 100% independent company based on green, sustainable geothermal and hydropower energy.
Privacy & Anonymity features:
Collect minimal personal data for processing service requests
Accept Bitcoin (BTC) payment method
24/7 phone and email support with 99% uptime
---
5. Bahnhof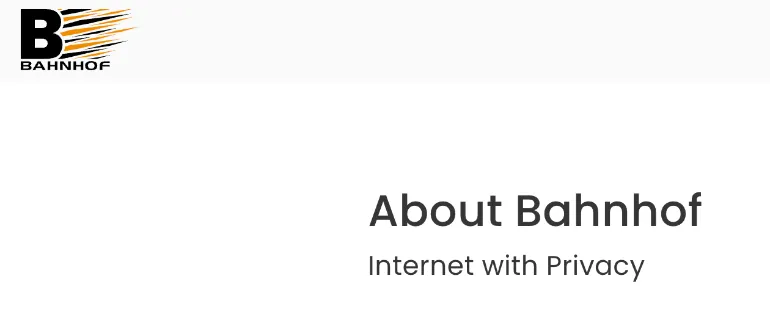 Based in Sweden since 1994, Bahnhof is one of Sweden's leading internet and telecom providers with over 400,000 customers.
Bahnhof server facilities are certified by Based in Sweden, which guarantees 100% secure storage on Swedish soil, under Swedish law that provides protection against government surveillance, eavesdropping and corporate espionage.
The company offers Virtual Private Server (VPS) and Virtual Private Cloud (VPC) services that you can use to create your own cloud service.
Bahnhof is environmentally friendly, powered by renewable electricity with fully redundant power and redundant cooling productions that eliminates the risk of interruptons.
Privacy & Anonymity features:
Protected by strong free speech and data protection laws in Sweden
Payment methods using Paypal or Credit card
On-call service 24/7
---